Two fab
Photoshoots
for December issues but which one do you prefer?
I am a massive fan of Kate Hudson. Having watched 'How to Lose a Guy in 10 Days' pretty much every week with my uni house mates, I practically feel like she went to uni with me!! The cover for Elle was really clean and fresh and i thought her styling for the shoot was great but I think it was a shame to use the same outfit so many times! Yes that
Dolce
and
Gabbana
silk dress is to die for, but i would have loved to see her in something a little more creative especially with her
uber
toned body. Something a little more out there next to those amazing shots of her in the Chanel underwear and
Lanvin
hairpiece would have made those gladiator
esque
shots much more exciting.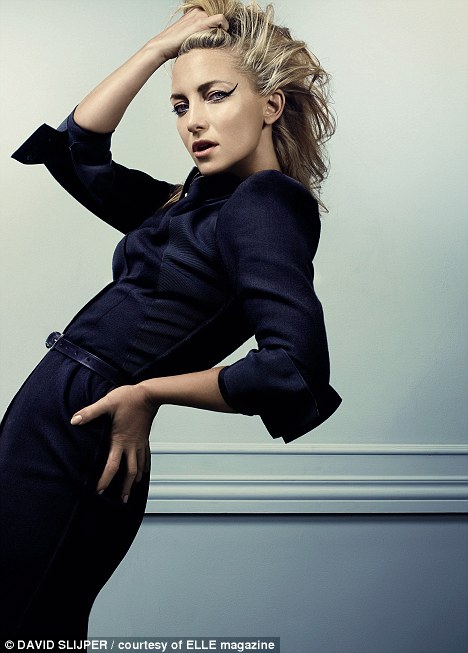 Don't get me wrong she looks fabulous and it is much more edgy than how she is usually photographed, but when you compare it to the styling on the Victoria
Beckham
shoot in the December Harper's Bazaar I think it pales into insignificance.
The
Dolce
and
Gabbana
ruffle jacket, belt and Knickers in this shot look amazing and make much more of an impact than the dress in the Elle shoot.
Then the underwear shot! Although I think Kate
Hudson's
new figure is fantastic, the shots of Victoria are much more feminine. The Jean Paul
Gaultier
tights elongate her legs and the vintage bra keeps it classy. The 2
nd
shot of Victoria with her back to camera even makes her
tattoo
appealing
!