Alexander McQueen has been a fashion genious from start to finish.. Inspiring us, shocking us and dressing us.
His designs were not just garments but works of Art that every man and women want to wear. I have put together a few images and clips of the designs i love the most.
The creation of Art..
http://www.youtube.com/watch?v=UgqT3MCPlPA&feature=related
The Kate Moss Hollogram..
http://www.youtube.com/watch?v=jIcsYBZSQ48&feature=related
My all time favourite...
http://www.youtube.com/watch?v=st16Z2MujmU&feature=related
This glorious dress from A/W08/09
This beautiful frothy lace dress from A/W 06/07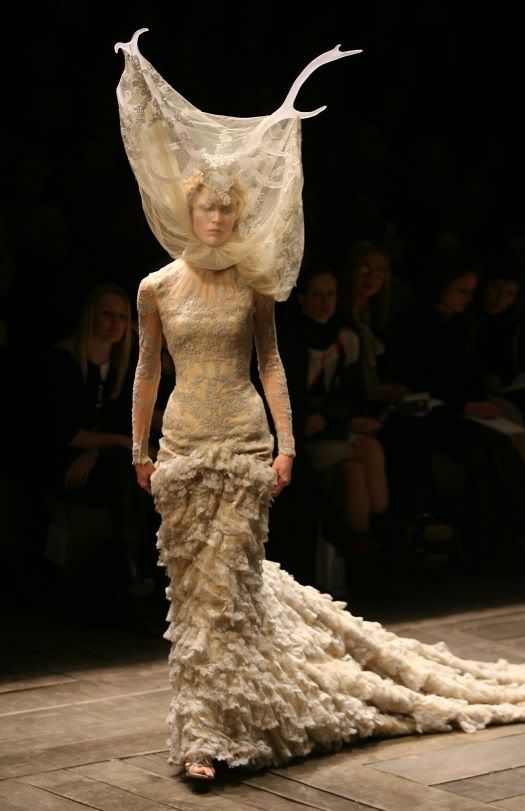 More recent his Alice in Wonderland esque A/W 09/10
The Dress that was my first introduction to McQueen when i watched the S/S01 video which i found inspirational..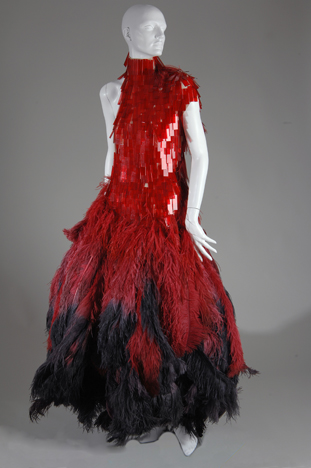 Then we have this divine S/S10 dress which Dannii Minogue is wearing on the cover of Glamour this month!!
It is very sad when someone so young and talented dies.